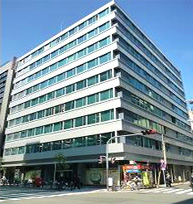 RECO COMPANY LIMITED
(formerly Reco Export Agencies)
RECO COMPANY LIMITED (formerly Reco Export Agencies) has been exporting Automobile Spare Parts, Metals, Used Cars, Engines and other items from Japan since 1956.
Located in Osaka, Japan we have been exporting high quality Japanese products to world wide markets and are leaders in the industry today.
We have an extensive and diverse customer base built over the past 55 years in North America, Middle East, South East Asia, South America and Africa. We offer a full range of products and services. Simply explore our web site to understand the full range of products we offer! If you would like to contact us, send us email at sales@reco-export.com.
BROWSE BY MAKER
BROWSE BY BODYSTYLE